If you follow this blog, there's a "chance" you like books with mythology in them. Am I right? Well then, what could be better than a MYTHOLOGY CHALLENGE?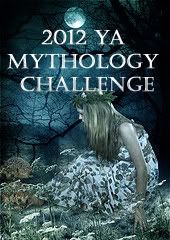 I'm planning on participating in the challenge -- hosted by
About to Read
-- in which the only goal is to read 10 YA or MG novels that have some sort of mythology in them. Could be Greek, Norse, Irish, Russian, you name it! (Oh, and I'm pretty sure
Destined
qualifies...)
If you'd like to participate too, head on over to
About to Read
and sign up. 2012 is right around the corner. Might as well set an early New Year's Resolution!
Happy reading, everyone!